2013-09-16
CIS sessions
Selamant Datang! Welcome to Kuala Lumpur!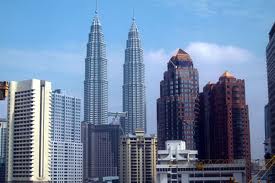 FastTrack will host several meetings at the occasion of the next CIS Sessions in Kuala Lumpur, Malaysia (September 23rd to September 26th). FastTrack, as usual, will open the sessions on Monday with its one-day CIS-Net Business Liaisons and CIS-Net Technical Liaisons parallel meetings opened to all CIS sessions participants, who will be welcomed to attend in the meetings as 'Observers' and to be seated in the section reserved to Observers.
CIS-Net Business Liaisons will focus their discussions on the following topics:
They will first elect a new Chairperson in order to succeed to SACEM's Louis Diringer who took the lead of this group since the very beginning of FastTrack and what was called 'Protonet' at that time;
Developments related to the following projects: 'Documentation Clean-up and Integrity, Phase 2' led by ASCAP's Mary O'Connell, 'Live Performance Notifications' jointly led by BMI's Alice Meisel and SOCAN's Christopher McKenzie (see article on this project in this quarterly issue) and 'Multi-Territory Multi-Right' led by BMI's Ed Oshanani and SABAM's Willy Heyns, 'Batch Services Ausio-Visual Works' led by BMI's Sylvain Masson;
CIS-Net Feature Enhancements;
Information on CIS-Net release 4.6.1 to be delivered after the CIS sessions;
CIS-Net Business Rules;
CIS-Net Update Frequencies based on the results of the latest Survey (summer 2013).
Technical Liaisons (meeting chaired by FastTrack's Technical Director Didier Roy) on their side will mainly focus their meeting on projects status reports, such as:
Technical status of currently developed and future projects;
Follow-up on Deployment of CIS-Net release 4.6 and future delivery;
Global Repertoire Database (GRD) update;
Enhanced quality of service for CIS-Net and 24/7 support at FastTrack;
CIS-Net performances and availability.
Both groups will then jointly meet on Thursday morning for 90 minute open session to address and solve questions raised by each group in their Monday meetings, to share the conclusions of the two meetings with the community of CISAC observers and to forward possible recommendations and issues to the CIS-Net Steering Committee to be held on Thursday morning just after the joint Business and Technical Liaisons meeting.
The 4 workshops will also take place on Thursday, just before the CIS sessions closing plenary. In its new, extended pro-active format, participants will have the opportunity to meet and actively question four experts on the following priority topics:
CIS-Net Release 4.6 and new interface (Didier Roy and SACEM's Frédéric Rampelberg)
AVI Translated Titles (Sylvain Masson)
UP Matching and Batch Services (SOCAN's Terry Boissonneault and Richard Ali)
Use of FastTools, FastTrack Documentation, Support and Project Management tool (Annick Duflos)
Lastly the third quarter is also the occasion for FastTrack to organize a Management Board meeting in order to discuss the FastTrack 2014 budget. This two-hour meeting will take place on Wednesday evening, after the afternoon sessions.
Of course specific items may be subject to further changes especially in the light of further developments of the Global Repertoire Database (GRD) project. We will do our best to meet everyone's expectation and to provide enough flexibility when refining our agendas. They have been published by the beginning of September and we wish all the participants and Observers to FastTrack events fruitful meetings in South East Asia!
Annick Duflos, Information & Communication Director
---
«
Back to Home