2010-09-23
User Profile
Response Time Is Key To ACUM's Use of 'CIS-Net Powered by FastTrack'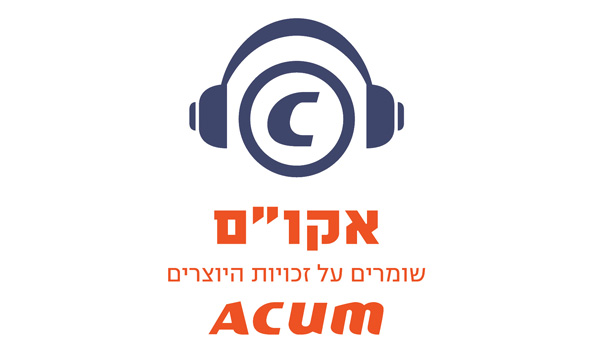 ACUM is the only Israeli collective management society, representing the domestic and international repertoire of authors, composers and publishers for performing and mechanical rights.
ACUM was founded in 1936 and is a non-governmental, non-profit organization. It is composed of almost 7,000 members and represents the rights of millions of creators from 82 foreign societies.
We subscribed to 'CIS-Net powered by FastTrack' when it was launched and considered having our own node. In order to speed up the process of making ACUM works available in CIS-Net, we finally decided to use the WID Center node.
Out of a total of 90 employees, 18 from the Documentation department use the CIS-Net MWI (Musical Works Information) and AVI (Audio-Visual Information) on a daily basis.
AGM (Agreements) is, at this time, only used as a secondary tool for checking Publisher's agreements. CIS-Net IPI (Interested Parties Information) is irrelevant to us since we download it daily directly from SUISA into our AS-400 database, and we use it solely for checking with our own information.
ACUM's local repertoire is gradually being uploaded into the WID, with 90,000 works from our domestic repertoire already registered. It is important to highlight the fact that we have uploaded only Israeli works where the original and sub-writers are all members of ACUM for the world or Public Domain, and are entitled to receive a share of royalties.
By the end of this year, we should be ready to automatically enter new works or modify existing works on a regular basis.
The International Documentation team uses the MWI to retrieve information on the writers of foreign works. However, although we are confident this issue will be resolved in the near future, we have encountered situations where the publishing information is not consistent with agreed Business Rules concerning the way territorial information should be provided by each CIS-Net node.
We feel that the main improvement needed for 'CIS-Net powered by FastTrack' is improved response time. Since we are a relatively small society with a reduced staff dedicated to the registration of Unidentified Performances, improved network performance would be extremely beneficial to us.
Since we started working with CIS-Net, we have improved the registration in our international database, and we can therefore guarantee accurate distributions to both sister societies and our members. We also moved to a greener environment by reducing the quantity of hard copies ('Fiches Internationales' and cue sheets). Last but not least, pro-viding ACUM musical work data will, of course, increase our future income on behalf of our members.
Rosy Shahar-Kroner
Head of Documentation Department
ACUM
---
«
Back to Home