2013-03-13
CIS sessions
De Retorno de Lisboa – Back from Lisbon – News in Brief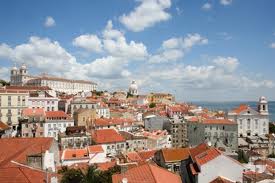 FastTrack hosted its traditional meetings on the occasion of the 4-day 21st joint CISAC/FastTrack CIS Sessions in Lisbon (February 11th to February 14th) where members of our Liaisons groups, Committees and Board could jointly meet with the appropriate CISAC bodies.
The extended CIS-Net Business, Technical Liaisons and observers from CISAC societies started on Monday with our usual one-day CIS-Net Business Liaisons and CIS-Net Technical Liaisons parallel meetings to discuss respective trending topics and to move forward with ongoing and new initiatives.
Technical Liaisons mainly focused their meeting on projects status reports, such as:
Technical status of closing, currently developed and future projects;
FastTrack involvement in Global Repertoire Database (GRD);
Report on ongoing security audit driven by SGAE;
24/7 Helpdesk and operations;
Discussion pertaining to development and supporting tools such as the end of support for Java 6 with the upcoming Java 7 environment and the cache warm-up
In another room next door the Business Liaisons on their side focused on the following topics:
Documentation Clean up and Integrity (DCI) project: SGAE's Joaquin Oltra presented status report and results of the tests on integrity, consistency and quality of submitted data. Further to this presentation Latinautor's Solange Aubone led a breakout session where Business Liaisons were invited to provide their recommendations on business issues raised at the occasion of the tests;
Functional Specifications of the Live Performances Notifications (PERFNOTIF) project were presented by BMI's co-Project Manager Alice Meisel. As some details on future mandatory/optional fields needed further discussions business liaisons were also invited to participate in a breakout session two days later. The outcome of the Lisbon discussions will be part of the new version of the Functional Specifications to be delivered (and approved by appropriate bodies) within the coming month;
User Interface (UI) Enhancements (see detailed article on release 4.6);
Multi-Territory Multi-Right (MTMR) project is still in its study phase (Phase 0). The Business Liaisons meeting, a breakout session led by BMI's Ed Oshanani and SABAM's Willy Heyns, took place on Wednesday to develop a full set of questions on business scenarios to be improved. The ten sponsoring societies should provide complete details after mid-March;
Future Enhancements to CIS-Net;
After a deep analysis on the business use of the Push and Download functionality by a dedicated taskforce (APRA, BMI, PRS for music, SOCAN and FastTrack Management), options were proposed and approved especially in terms of use of the Intended Business Activities (IBAs);
BMI and SABAM shared their concerns related to the implementation of the UP Matching tool in their respective societies.
Both groups jointly met the last day of the sessions dedicated to CIS-Net for a 90 minute open meeting to address and solve questions raised by each group in their Monday meetings, and to share the following information and conclusions with the community of CISAC observers:
Documentation Clean-up and Integrity, Phase 2: need was indentified to define an Administrator role in the framework of this project;
24/7 Support: a taskforce (APRA, PRS for Music and SOCAN) will draft some recommendations to be forwarded to the June Board of Directors meeting;
Requested enhancements on ISWC-Net blending function need to be further estimated, as blending Business Rules were defined by the ISWC Management Committee in Lisbon;
Most of the Intended Business Activities (IBAs) related to Push and Download function will be streamlined, refined or deleted;
Minor release 4.5.1 including AVIndex Translated Titles will be delivered end of March;
Major release 4.6 of CIS-Net including User Interface Enhancements, Phase 1 and Documentation Clean-up and Integrity Administration interface will be delivered beginning of May and deployed in June;
Batch Services Audio-Visual Works (BS-AVI) was officially launched and BMI's Sylvain Masson will take the lead of this 2013 project.

On Thursday the second pro-active and informal format of the former FastTrack Forum took place just after the CIS-Net Steering Committee meeting. During the 90 minute session many participants had the opportunity to informally meet and question experts on the following topics:
Use of FastTools, our Communications, Support and Documentation tool (Annick Duflos)
CIS-Net Tools:
UP Matching (Terry Boissonneault, Vincent Poulain)
AVI (Sylvain Masson)
WID/IRN (Brigitte Küng, Richard Ali)
CSI/ISWC (Terry Boissonneault, Richard Ali)
Future FastTrack projects (Didier Roy)
IDA (Helena Segersten)
Although dates and location have not yet been confirmed, we look forward another fruitful session of meetings, as a lot of progress will happen within the coming months!
All slides and reporting related to FastTrack meetings held at the Lisbon sessions are available to all CIS-Net Business and Technical Liaisons in the FastTools (http://fasttools.fasttrackdcn.net) Repository.

Annick Duflos, Information & Communication Director
---
«
Back to Home