2015-11-09
User Profile
AKM: Our Use of the "Common Cache" Means our Node Remains Available to the Whole Community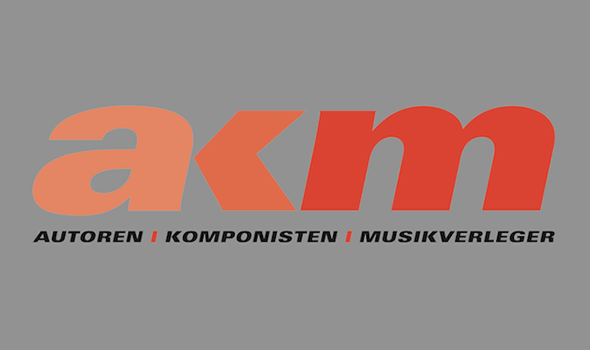 AKM (Autoren, Komponisten, Musikverleger) is the largest Collective Management Organization in Austria. Founded in 1897 it represents approximately 21 000 members.
Our staff counts in total 148 persons. Forty five persons, working in four different departments, use "CIS-Net powered by FastTrack", Musical Works Information (MWI) on a regular basis.
Over the time CIS-Net has become an indispensable part of our day-to-day business, and it is now considered as the basis for our international documentation. AKM´s node on CIS-Net contains approximately two million works that are constantly updated. Our international documentation is now largely functioning paperless, and for its most important part it's automatically processed. We use this well working system based on CISAC standards that guarantees defined high quality levels.
Our staff use CIS-Net more or less intensively depending on their department and tasks. Spread over four different services within the Documentation and Distribution department their tasks consist in registering or updating the documentation on musical works, on right-holders and their shares. Moreover, CIS-Net, MWI is used in the field of exploitation, which means we use CIS-Net to allocate the collected licence fees and to carry out the correct division of shares to the right-holders.
The use of CIS-Net is of high importance to us, as it allows us to make sure that AKM´s repertoire is available to our sister societies. By using CIS-Net we have been able to reduce claims and queries towards and from sister societies.
Since the beginning of April 2015 AKM´s node is operated by FastTrack, and so far we're satisfied, as there has been neither problems nor system failures since the hosting of our node is managed by FastTrack. This change is for AKM a guarantee of stability in our operations. It's also efficient in terms of costs and in terms of high-quality standards. Last but no least it enables us to always use the latest release of CIS-Net without any additional adaptation effort on our side. The AKM node also benefits from the so-called "Common Cache", through which the content of our database always remains available to the whole community of CIS-Net users without any disruption, even in case of maintenance on AKM's node. Until now we didn't notice any disadvantage with the use of the "Common Cache".
Today we're currently adapting our internal processes for the optimal use of CIS-Net AVI for our Audio-Visual works.
Lastly we extensively use the CIS-Net IPI (Interested Party application) as an additional control tool.
Recent developments have shown that FastTrack is also continuously working on improving the performances of its tools, while the outage times are considerably low.
In this overall context AKM is glad to be one of the very first members of FastTrack and we consider CIS-Net as a perfect example of a successful project based on international cooperation and transparent communications.
Barbara Bastirsch, Head of Distribution and Documentation & Roman Oslansky, Head of Information Technology
---
«
Back to Home