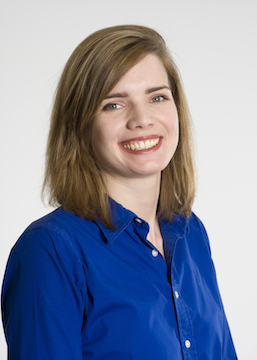 After a 3-week recruitment process, Hanna Mazur joined FastTrack early January as PMO (for Project Management Officer). From her very first day with the FastTrack team she travelled to Italy for one full week of international meetings. This was the occasion for Hanna to meet part of the community. Upon her return we had the occasion to chat with her and we want to share with you the highlights of our discussion. Let's then introduce you our new colleague, Hanna
FT- We understand your linking role in the project process but can you provide us with more details on your main tasks within the FastTrack team, especially on the so-called CISNext?
HM – I'm assisting in the management of key initiatives and programs supporting the strategic objectives of FastTrack. It means that I need to focus on organization, project management process and internal project communication.
Among my daily tasks, I'm making sure that project teams are meeting deadlines, also checking if they stay motivated. I'm currently being trained on the way to administer 'FastTools', as I'll take care of the documentation management processes to ensure that project management documentation, reports and plans are relevant, accurate and complete. I'm also in charge of tracking the performance of ongoing projects.
FT - Hanna, what is your professional background?
HM - During my professional career, I've been privileged to be involved in huge projects for the Polish Government under the auspices of the European Union. I also used to work a lot as a freelance. I think a key element of my experience is variety. I believe that from every position one can learn something, which can occur curtail and beneficial for the future. It's just a matter of approach…
I started my career in the domain of web development, then I got interested in the business process optimization and modelisation, what brought me to the position of an analyst (firstly as process analyst, then as system analyst). I continued as a system architect. Most of my professional experience I spent being the interface between the technicians, the CEOs and the clients, making sure that all of the clients' needs are clearly explained and fulfilled, being certain that the scope of the project is held.
FT – We've been told you already participated in FastTrack meetings. You were in Rome early January for meetings… What are your first impressions?
HM – I'm really glad to join such a great team! My colleagues are extremely friendly and helpful. It was a challenge because I was really surprised to discover that most of the people from this industry are in this business since a long time, knowing each other for sometimes 15 to 20 years. But I had nothing to be worried about. Their welcome was very nice and warm, especially during the CISNext Rome workshops.
FT – Let's talk about future… What are your expectations for the next future?
HM - I wish to engage all of my abilities to build the success of the company by constant and evolving skills, capabilities and talents.
I'm always optimistic: I believe that every event has some deep cause. CISNext is a very interesting initiative and I do hope this initiative will have a promising future for me and for the whole community. I'm really excited to be already involved in the study phase.
---
«
Back to Home