2014-01-09
Projects
Update on Global Repertoire Database (GRD)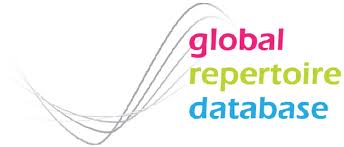 The ongoing GRD project is now very close to start of its implementation phase.
Beginning of summer 2013, the 'Requirements & Design' phase was completed, and the GRD Working Group decided to proceed, during the summer, to a study of the project and its costs. The Gartner Group was chosen to conduct this review. At the end of their two-month study, Gartner proposed different solutions to reduce the overall costs of the project. The Stakeholders were not completely convinced, however, because most of the proposed solutions increased the risks and reduced the scope of the project, while achieving only limited savings.
Beginning in September, FastTrack proposed that it conduct another study based on its own methodology, knowledge and technology. This was done within four weeks, as recommended by the GRD Working Group. With the help of its Shareholders, FastTrack revisited the whole project and made recommendations concerning the four following tracks:
Technology solution;
Data migration;
Operational expenses;
Project Management Organization.
The result was a full proposal for an alternate solution, reducing both investment and operating expenses, with no impact on scope and delays.
After several thorough discussions with both the Design Authority and GRD Working group, it was agreed to move forward with the so-called 'Classic' approach (a combined solution mixing existing ICE and FastTrack technology) while also integrating some of the ideas proposed by FastTrack. The total cost of investment would remain at 27 Million Euros, retaining a goal of additional reductions of this amount as much as possible. It was also decided to follow FastTrack suggestions on the operating costs model and to reduce yearly expenses from 14,2 Million Euros to less than 10 Million Euros.
We are now in the so-called 'Mobilization Phase', which is dedicated to the preparation of the implementation phase and the adoption of the planned budget by the Boards of the financing societies.
The GRD remains a major project for our industry involving Creators, Publishers, Copyright Societies and DSPs. This project, initially initiated by the European Commission in 2008, will benefit all involved parties, giving to the industry a global view on the management of copyright for musical works.
Michel Allain, Director General
---
«
Back to Home