2014-09-16
Strategy
Towards 2020: Our Vision of Worldwide Documentation on Works Metadata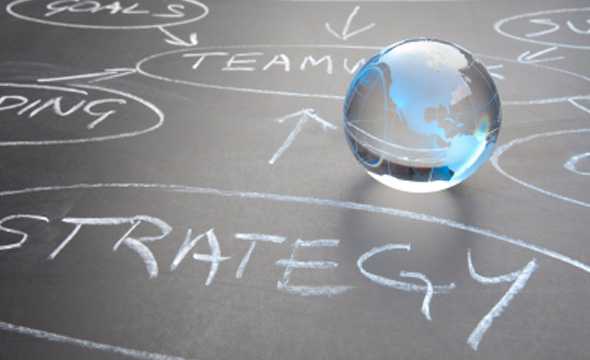 For the first 14 years of FastTrack's history our vision was to serve exclusively the needs of Collective Management Organizations (CMOs) with a worldwide reliable technology to exchange metadata on creative works. The demand of the digital age now requires an expanded, more transparent and more comprehensive approach to providing metadata to a much wider spectrum of stakeholders in the music and entertainment industry. FastTrack is developing a business plan for this expanded functionality which we call 'Towards 2020'. This article describes our approach to that vision.
Since January 2014 FastTrack has been heavily involved in the definition of its renewed strategy. A great deal of progress has been made in 9 months, giving birth to our vision of our future solution to deliver certified copyright data.
An Open and Collaborative Approach
Committed to the objective of a common, complete, authoritative multi-territory information and accurate view of copyright metadata, our envisioned solution addresses the challenges of international documentation with an agile, cost-effective and inclusive approach.
This concept would introduce certified data sources and facilitate their connection through a new data presentation layer. The aim would be to deliver the following results:
Improvements in the quality of works documentation and the back-office productivity among the various identified stakeholders (Collective Management Organizations and Publishers);
Reduction of costs in terms of documentation management;
Reduction of disputes on metadata and ownership;
Improvement in the accuracy of royalty distributions;
Improvement in the flow of royalties between Collective Management Societies' (CMOs)
An interoperable Infrastructure to Facilitate Connections Between Data Sources
Our concept would create a new way of managing documentation in terms of operating model, business rules, shared governance, costs and technology.
Made of several layers, it would provide a worldwide certified view of works metadata based on authoritative sources of data. This notion of a certified data source is one of the key elements and it will require potential data sources to fully comply with the certification requirements in order to become such a certified data source. The information coming from each data source will then be aggregated and disseminated through a central mechanism, and the results of this mechanism would be a certified view.
Opening to Multiple Stakeholders
As previously said the certified data sources will need to comply to strict business rules, thereby certifying the transmitted metadata.
Business rules will monitor the functioning of the different layers, including certification of data sources, reconciliation of data and authority levels. The definition and the application of business rules will require close cooperation of all stakeholders, who would participate in an equally shared dedicated governance. This means we would open to representatives of stakeholders, such as representatives of Publishers and Creators, who will have a role to play in the definition of the business rules, the definition of the criteria for certified data sources and the monitoring of the implementation and application of defined business rules.
In terms of Timeline and Milestones
Today our Shareholders' executives and the FastTrack Management team are working diligently on the final vision to be presented to our Board.
At the same time open discussions with CISAC, the International Confederation of Societies of Authors and Composers, are ongoing in order to reinforce this common vision.
With our new strategy and this new concept, my wish for the coming years is for FastTrack to become the facilitator for exchanging copyright metadata between all stakeholders.
Michel Allain, Director General
---
«
Back to Home