2015-11-09
Projects
Preparing the Ground for Year 2016 Projects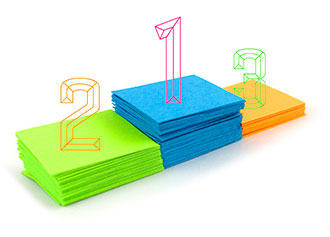 2015 was an exciting year with the further implementation of more transparency within the music industry. FastTrack's and CISAC closely worked together on the implementation of standards and rules under CISAC's umbrella, and the beginning of the developments of our three "Quick Win" projects.
Our first priority for 2016 will be to maintain our focus on the "Quick Wins": the "ISWC Resolution Service" will be delivered by the end of 2015 with the aim of being fully implemented and in use in 2016. The 'Single Work Dashboard" will follow as one of the modules of "CIS-Net powered by FastTrack", to be delivered with our next major release of CIS-Net by June 2016 (see article on CIS-Net release 4.8). Lastly, we should deliver the "CIS-Net Right-Holders Access" that will allow Publishers and Creators to access their own data on musical works, especially on their international works.
Our second priority is related to the change to be done in our development framework, and consequently to the user interface. This is planned for delivery with the June release (see article on CIS-Net release 4.8). This is a big jump into a more efficient and optimized interface tuned with Internet practices and a state-of-the-art design adapted to the kinetics and the web users habits.
The third panel of next year developments is not yet fully defined. It will be one of the consequences of the work accomplished by the joint CISAC/FastTrack Cross-Industry projects and its sub-group, the "Standard and Rules Implementation" project led by CISAC. The "Standard and Rules Mapping Taskforce" has already established some priorities. Even if it's too early to anticipate some developments I bet that new projects will come soon from this initiative, once they will be validated by both Boards of Directors end of November.
Michel Allain, Director General
---
«
Back to Home