2011-12-12
Projects
Phase 1 of the 'User Interface and Ergonomics' Project Launched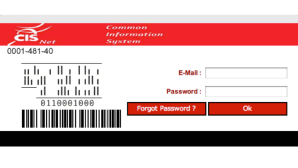 On September 26, the 'User Interface and Ergonomics' project was launched during the CIS sessions in Miami. The aim of this project is to revise the current ergonomics of 'CIS-Net powered by FastTrack' to allow for a better understanding of the tool and improved navigation, with a view to all applications created since the debut of the GDDN. A two-step approach has been recommended and approved by the Board of Directors:
Phase 1, starting in 2011, will focus on improvements in performance and response time of Search Engines by implementing the recommendations of the CISAC Performance Working Group dedicated to ergonomics.
Phase 2, to be launched at a future date, would focus on visual harmonization of the current ergonomics, better hierarchy in the displayed information, better and more intuitive understanding of the available screens, making CIS-Net ergonomics more dy-namic and closer to standard internet applications.
In 2010, the Business Plan Initiative (BPI) was ranked, qualified and approved by the Board of Directors for further development in 2011 for Phase 1 in the 2011-2013 Projects Development Roadmap (Budapest, December 2010).
In 2011, the online user survey on CIS-Net usability was distributed to more than 400 users in 56 societies. The analysis of the results highlighted requests by a majority of users to improve the user interface (work details screen, navigation, search and visualization of some functionalities). The survey taskforce has recommended taking users' requests into consideration when defining the Business Requirements.
As Project Leader, I will lead the business aspects of this project in coordination with the technical team and its experts. The project team is currently drafting a questionnaire that will be sent to CIS-Net Business Liaisons; the results will help us to define the Business Requirements and related Statement of Work before moving to Functional Specifications and further developments.
Frédéric Rampelberg
International Distribution Manager, SACEM
---
«
Back to Home