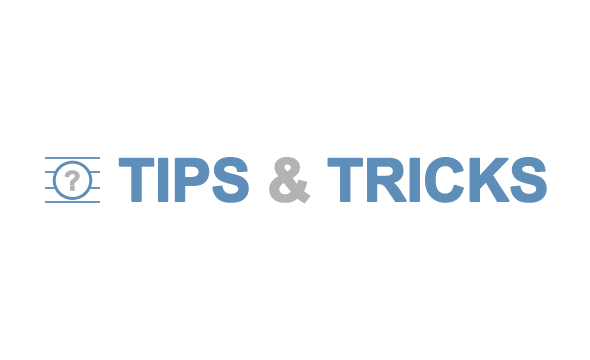 Since the latest issue of the Newsletter we have published 4 'T&T'. Most of them are related to the latest major release of 'CIS-Net powered by FastTrack' we delivered last summer.
Let's now carry on with the latest topics…
N° 15 – In the MWI, at the top of the results page CIS-Net provides a navigation index allowing to display results by work title in alphabetical order (A-Z) or by non-alphabetical character (.?123) order.
N° 16 – In the MWI there is an option, the so-called 'User Profile' option, allowing to display customized results based on your preferences and your business operations needs.
N° 17 – In the MWI there are two ways to display details on works: you can either click on the title hyperlink or use the new magnifying glass facility.
N° 18 – This recently published T&T focuses on the various search strategies and hints on results selection criteria
If you or one of your colleagues wishes to subscribe to the upcoming monthly issues, send an e-mail to tips@fasttrackdcn.net and enter SUBSCRIBE in the subject line.
You should also keep in mind that all 'T&T' are also made available through the three following supports:
• Archives of the Newsletter;
• FastTools 'Public Library' for users who have access rights to FastTools (http://fasttools.fasttrackdcn.net);
• FAQ tab of each CIS-Net domain (MWI, IPI, AVI, AGM)

Share your tips with the CIS-Net community of users! Please send an e-mail to tricks@fasttrackdcn.net and we will do our best to publish your trick in the near future. If you or some of your colleagues feel some CIS-Net functionality need clarification you can also send an e-mail to the same address.
---
«
Back to Home