2014-07-21
FastTrack Days
Opening our "FastTrack Days' to New Audiences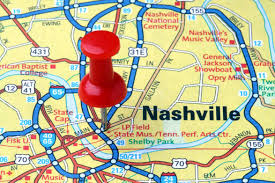 FastTrack launched its 'FastTrack Days' in Berlin last April. After Berlin meetings each participant had the occasion to give recommendations online and to make concrete proposals to improve the format of our Days. We tried to take all the remarks raised on the occasion of the survey into account with our proposed new format of meetings.
The next FastTrack Days will be hosted by BMI in Nashville and they will last two full days followed by a face-to-face afternoon Executive Committee meeting (October 21st to October 23rd).
Day 1 will start with an informative and pro-active plenary opened to representatives of Creators Organizations. We will provide up-to-date briefs on:
Ongoing projects and initiatives;
Delivery of new release and live demonstrations of tools such as Live Performance Notifications part of the new release;
Performances of CIS-Net;
FastTrack Management update on recent activities;
It will also be the occasion to provide organizational details, namely on Breakout sessions and Forum to take place Day 2.
The afternoon will be dedicated to the usual working sessions of Business and Technical experts opened to registered Business and Technical Liaisons, members of the CISAC ISC, participants of societies that have a node on CIS-Net and representative of the CISAC Secretariat.
Day 2 will first focus on 90-minute breakout sessions opened to a maximum of 15 participants, as we aim for efficiency. The breakout sessions will be followed by open Forums (4 maximum) on FastTrack tools where every participant will have the possibility to meet the experts and to raise questions. It will be an opportunity for Creators to get a better understanding on the use of our tools aimed to improve management of Copyright.
Later in the afternoon everyone will be invited to participate in the pro-active closing plenary where the Chairs of the Business and Technical Liaisons meeting and breakout sessions will share hot topics and recommendations of Day 1 with the whole community. Again this plenary will allow Creators and representatives of Creators to get the big picture about FastTrack and to raise any questions they wish to get a better understanding of the advantages of our tools.
Day 3 will be the (half) day of the Executive Committee to focus on the 2015 budget.
The fall meeting will be our first try for an extended and open 'FastTrack Days' with participants coming from various countries with different interests and different ways of using our tools. Our goals are rather ambitious: we feel the need to improve the organization and efficiency of our meetings but we also wish to stick to our Board's recommendations on strategy to be more transparent and to better communicate to external stakeholders. We do hope the fall 'FastTrack Days' will trigger interest among the world of Creators as a beginning in our willingness to be more and more transparent towards the Music Industry.
Annick Duflos, Information & Communications Director
---
«
Back to Home