2015-02-16
Projects
Moving from Technology Provider to Leading Solution Provider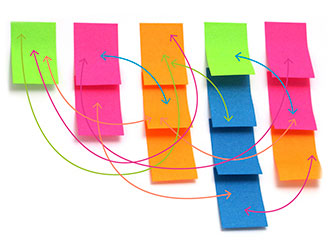 Since we returned from Nashville in early November 2014, the so-called 'CISNext Definition Phase' has begun. Approximately 40 senior executives are currently collaborating on the definition of the future of 'CIS-Net powered by FastTrack'. They are, in a very important way, building the foundations of CISNext.
Our project organization is based on weekly conference calls and monthly face-to-face workshops with the goal to deliver a detailed analysis and some recommendations for the Berlin Board in March.
This team of senior executives, called 'CISNext Steering Committee' is a mix of CISAC Secretariat, Collective Management Organizations members of FastTrack, Songwriters and Publishers experts focusing on the three following workstreams:
Governance, benefits case and funding,
Process and organization: interaction, business and process models, Certified Data Sources certification criteria, data authority map etc.
Technology solution: architecture, data flows, data volume, proof of concept, delivery etc.
At this stage of the project the CISNext Steering Committee has re-assessed the goals of CISNext to deliver an authoritative view on works by connecting a network of certified data sources. The first step of our step-by-step approach would be to focus on a common ground for existing and new standards and business rules.
Our Board in March will be invited to validate this common approach for the next years knowing it will have a great impact on the entire music copyright industry.
With CISNext, FastTrack is definitively changing its strategy and, after more than a decade as a rather successful technology provider, we definitely wish to become the leading solution provider of the music business industry within the next decade.
As you know, things are moving very quickly in our digital environment. By the beginning of April we will take the opportunity of the release of FastTrack 'Industry Newsletter' # 2 to publish an update on what happened and what was decided by our Board. Please don't lose the thread!
Michel Allain, Director General
---
«
Back to Home