2015-02-09
FastTrack Days
May 2015 FastTrack Days Hosted by CIS Congress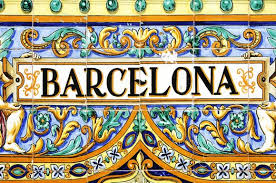 You may remember our last FastTrack Days, hosted by BMI in Nashville, were the occasion to open our activities and our meetings to representatives of Publishers and Creators: Sony/ATV's Dee Hale and Sony/ATV's Richard Thompson very actively participated in our Business and Technical liaisons meetings (article to come in the next 'FastTrack Industry News'). On the side of Songwriters' representation SACEM's Jean-Marie Moreau, who was in Nashville for a CIAM meeting, honored FastTrack with his participation in our closing plenary joined by Eric Baptiste, our vice-chair of the Board, for the final conclusions of this two-day session.
We meet next May 4th and 5th in Barcelone (Spain). This time the FastTrack Days will be embedded in the newly created 'CIS Congress' organized by CISAC from May 4th to May 7th. More precisely FastTrack will open the CIS Congress with its 1,5 days of meetings opened to representatives of Publishers and Creators.
Day 1 will be very busy. It will start in the morning with the usual working sessions of Business and Technical experts opened to registered Business and Technical Liaisons, members of the CISAC ISC, participants of societies that have a node on CIS-Net and representative of the CISAC Secretariat and some representatives of Publishers and Creators.
In the afternoon we will focus on 2-hour breakout sessions opened to a maximum of 20 participants, as we aim for efficiency.
The breakout sessions will be followed by 1-hour open 'Meet the Experts' Forums (4 maximum) on FastTrack tools where every participant will have the possibility to meet the experts and to raise questions. It will be another opportunity for Creators and Publishers to get a better understanding on the use of our tools aimed to improve management of Copyright.
Day 2 everyone will be invited to participate in the pro-active morning closing plenary where the Chairs of the Business and Technical Liaisons meeting and the leaders of the breakout sessions will share hot topics and recommendations of Day 1 with the whole community. Again this plenary will allow Creators and representatives of Creators to get the big picture about FastTrack and to raise any questions they wish to get a better understanding of the advantages of our tools.
Then, pending on decisions taken by FastTrack and CISAC Boards meetings next March, our morning meetings will focus on the so-called 'CISNext' project.
Day 2, afternoon will start with CISAC opening plenary where Michel Allain and his colleagues will provide up-to-date briefs to the CISAC and FastTrack community on ongoing initiatives and recent activities of FastTrack.
The remaining time will be dedicated to CISAC meetings such as the CISAC Experts group, the ISC and the BTC that will close this series of meetings on Thursday morning.
These spring sessions will be our second attempt for an extended and open 'FastTrack Days' with participants coming from various countries with different interests and different ways of using our tools. Our goal has been re-enforced since October 2014 (Nashville) and since representatives of Publishers have taken part in the Study Phase of CISNext during the past few months. The goal to be more transparent and to better communicate to external stakeholders still remains our priority. We do hope our next 'FastTrack Days' will trigger more and more interest among the world of Creators and the Music Industry.
Annick Duflos, Information & Communications Director
---
«
Back to Home