2015-04-07
Publishers Perspective
Major and Independent Music Publishers Should Work Together for State-of-the-Art Remuneration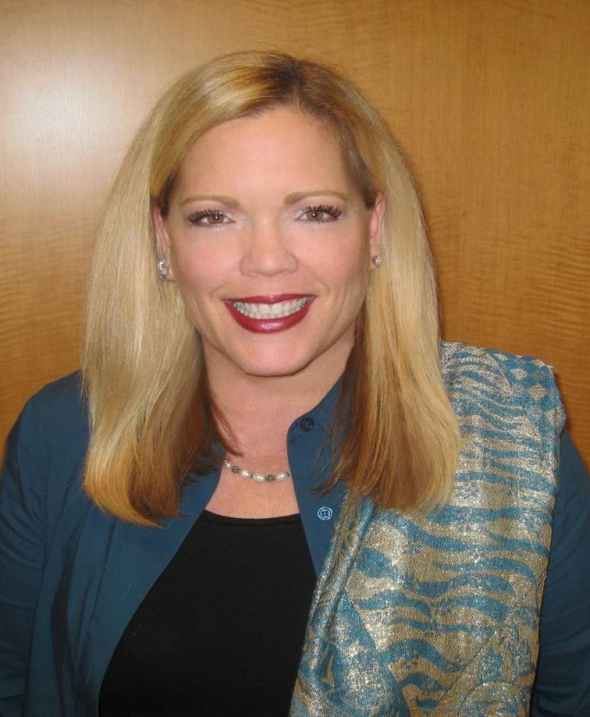 Following recent discussions on FastTrack Strategy and vision for 2020 our Board invited representatives of Publishers to actively participate in our activities and meetings. Since last November Teri Nelson Carpenter has been heavily involved in the activities of our 'Steering Committee'. This was the occasion for us to meet her and to get her ideas and her feedback from what recently happened together with her expectations for the next future in terms of cooperation between FastTrack and representatives of Publishers.
FT – Teri, what concerns do you have in your market?
TNC - My main concerns are the decline of revenue for creators/publishers across all digital platforms and the protection of copyrights. If we are not able to protect our copyrights and receive fair and equitable payment for the use of those copyrights we will not have a thriving music industry. Everyone will suffer then.
FT - How is your relationship with local collecting society?
TNC - We have three US Performing rights societies: ASCAP, BMI and SESAC (and a separate private mechanical rights agency, Harry Fox Agency). I have a strong working relationship with all of them. I am a publisher member of each and started my career at BMI one of our major performing rights societies. So I am very active and supportive of our societies and their representatives.
FT - As member of our Steering Committee you were participating in discussions concerning the future of our tools. Can you share with us the reasons why you positively answered to our Board's invitation to join our Steering Committee?
TNC - I have always felt that we should use the existing infrastructure of FastTrack's CIS-Net to bring about the transparency of data and the easy of sharing that information with the entertainment community instead of creating something from scratch which would prove too costly ultimately. Why reinvent the wheel? When provided the opportunity to assist in seriously looking at this option, I was and am very excited about the possibilities with this solution. The idea of the GRD (Global Repertoire Database) was great! I really applaud the efforts those who worked so very hard to push that initiative forward. I have great respect for the work they put into it and the passion they have for trying to seek the best possible solution. However, I am very pleased that the FastTrack proposition is being supported and taken seriously as a viable option. As I believe this is the way forward. I started my career at BMI and have always thought that rights owners and those who seek to use our music should have a simple way of utilizing what the Collective Management Organizations already had at their fingertips. I think we now have a roadmap to bring that reality to fruition.
FT - The Steering Committee met on a weekly basis since November 2014. What are your feelings concerning the way things move forward within FastTrack?
TNC - I think Fast Track has worked very hard to facilitate this process to the best of its ability. FastTrack has an amazing tight knit team who really exemplify what is to provide top notch professional service to its society clients. The CISNext proceedings have been a bit like the United Nations where learned professionals from all over the world in the Collective Management Organizations community have come together to create an updated model but everyone has just a slightly different way to working. It has been a bit challenging but I ultimately think everyone is on the same page to identify the correct solution and then go ahead and make it happen. It was critical that FastTrack continue to include and encourage business experts (such as the publishers and songwriters) to participate actively in this process. You see we have a vested interested because the assets at the core of this project belong to us and we want to realize accurate registrations and timely revenues. It plays a critical part in sustaining our business.
FT - Michel Allain recently participated in a panel at the occasion of the AIMP Congress in Los Angeles. How was Michel's presentation of CISNext received by AIMP members?
TNC - Michel provided a very cogent and informative presentation to our membership. He utilized a visual presentation and a verbal discussion walking us through the FastTrack proposed plan for the next future. There were some questions on what makes FastTrack approach different from the GRD, what about the data cleansing and who exactly would have access to this new system and finally how much will this cost when all is said and done. Michel did not skip a beat and he provided the best answers available at the time of our meeting. The FastTrack Board had not yet met nor voted on the proposed plan. So, Michel could only speak in proposed terms and not one from an approval status fully vetted.
FT - What are your expectations, as a Publisher, concerning the future possible working relationships between Publishers members of AIMP and FastTrack?
TNC - Transparency with respect to the metadata for our copyrights which are registered at the various societies globally. Controlled access to our metadata and the ongoing participation in the Governance, Management and Evolution of the FastTrack solution.
FT- What would be your personal recommendation/message to FastTrack concerning the next future? Is there any hot or urgent topic to really focus on?
TNC - Bringing the major and independent music publishers together in this process is key. However, they must retain an equal footing so that both sides feel confident that their particular interests have been addressed and that they are each playing an active role in shaping the future of a bona fide global reference network of music copyrights available for ease of use in today's marketplace.
FT - How do you see your market evolving over the next ten years?
TNC - With everything being driven towards the digital marketplace it seems that our market evolution is apparent. Streaming on demand, subscription models versus the personal ownership via the purchase of music and greater interactivity of user & music is all being perfected now in the creation of digital platform services. Perhaps we need to remember that just because digital platforms are created doesn't mean they should exist at the peril of music copyrights.
Ms. Carpenter is a music industry veteran. Her executive experience includes a background in performing rights management at BMI in Film & TV relations and overseeing global music business for major studio and network television music departments for Fox Family Worldwide (including Fox Kids & Saban Entertainment) & MGM. Ms. Carpenter's experience in protecting and monetizing music copyrights worldwide is well known and has earned her the highest level of respect from composers and publishers worldwide. Ms. Carpenter is currently the President & CEO of Reel Muzik Werks, LLC. A Full Service Music Rights Management Company that specializes in Global Writer/Publisher Administration, Licensing & Clearance and Music Supervision for all Media. Currently, Ms. Carpenter serves as Vice-President of the Association of Independent Music Publishers (AIMP). She recently served as a two-term President and longtime board member of the California Copyright Conference and as a member of the Board of Directors & Finance Chair of the Copyright Alliance in Washington, D.C. In addition, Ms. Carpenter is a member of the NMPA Team 100 and is just completing her work as a member of the Steering Committee with FastTrack/CISAC on the new potential global copyright network.
As Vice-President of the AIMP her key areas of work on behalf of the AIMP have been Advocacy including Legislative issues & Industry awareness, support in the creation of the new Nashville AIMP Chapter & Support of the existing New York AIMP Chapter along with particular attention to International Music Publishing Issues/Concerns. She is also responsible for assisting the President in running the organization. Finally, she represents the AIMP at industry events, meetings and working groups such as FastTrack Stakeholders Steering Committee to name a few.
---
«
Back to Home