2014-07-21
Strategy
London Board Focus on Strategy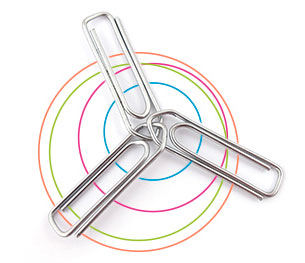 Our last Board of Directors meeting, held in London and hosted by PRS for Music, was mainly focused on the future of FastTrack. The two hot topics were our strategic orientations and the future of CIS-Net (see article in our July Newsletter)
Work on 2020 strategy started in Cannes last January. Since the beginning of the year a lot of work has been accomplished leading to the final proposal while was presented and thoroughly discussed at the occasion of the London Board. To sum-up, our strategy, based on FastTrack core values and mission "to deliver broadly adopted solutions that facilitate the exchange of information in the music, media and entertainment industry, enabling timely, accurate and efficient compensation to rights owners", will be oriented around the four following axes:
Extension of users to get involvement from more rights owners;
Extension of services: FastTrack will extend the services it delivers from the definition of requirements to operational implementation in societies' business processes;
Solutions to deliver a list of potential projects with a focus on Audio-Visual information. This list will be subject to prioritization at the occasion of the delivery of the 2015-2017 Roadmap to be approved by our Board before the end of this year;
Upgrade of existing tools starting with a gap analysis on already tools already delivered.
In order to support this strategy, some changes in our organization and in our governance were adopted and should be implemented within the coming months.
The implementation of our communications orientations were also presented with the launch of our renewed web site (http://www.fasttrackdcn.net) targeted to Music Industry audiences, FastTrack presence in social media and the future launch of our Newsletter+ opened to external stakeholders such as Creators, Publishers and music users.
Last but not least, our 2014 revised budget, taking into consideration consequences of the last decisions taken on Global Repertoire Database (GRD) project, was approved by the Board.
This was a very fruitful meeting, providing FastTrack Management with a vision for the future. We are looking forward to implementing these orientations. There is a lot of work to be accomplished, but we are aware this is the beginning of a new exciting era for FastTrack. The next milestone will be our Tokyo Board meeting in November where we will present the first progress made in terms of strategy, as well as the 2015 budget, including new and innovative projects and tools to be developed by FastTrack.
Michel Allain, Director General
---
«
Back to Home