2013-09-16
Projects
Live Performance Notifications Project: an Update from the Project Leaders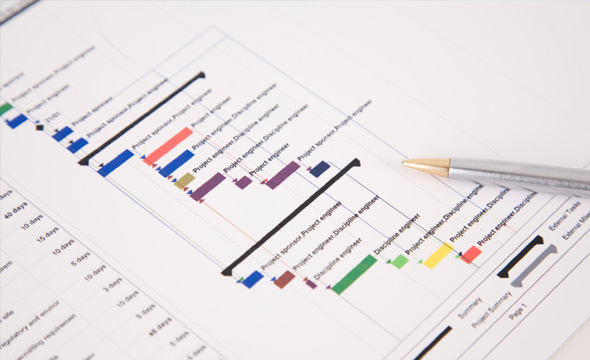 Managing a project is never an easy task, but when your project team is scattered around the globe you're faced with a whole new set of challenges! Anyone who has participated in a CIS-Net project will be familiar with some of those challenges, and the Notification of Live Performances (CIS-PERFNOTIF-01) project is no exception. With a project team based in New York, Paris and Toronto it is truly an international project (and that's not including all the society representatives who have helped to define the business requirements). As with most CIS-Net projects the team members must balance the requirements of the project with the requirements of their respective organizations. Obstacles such as different time zones and national holidays can also present some challenges. In the case of the Live Performance Notifications project we are only dealing with two time zones so communicating and organizing conference calls isn't as onerous as some projects (and doesn't require an APRA representative to phone-in during the wee hours).
In May the core team met in Paris to discuss the functional specifications and make sure that the developers had a thorough understanding of the business requirements. Having this face-to-face time was extremely valuable. It allowed the team members to clarify points and to identify potential issues with the development of the tool. As a result of these discussions the end product should be more robust and will meet users' needs. Another result of the meeting was the unanimous decision to proceed using an agile project methodology. The team agreed that developing the tool in iterations and adjusting the development as required makes sense and will reduce the number of "surprises" when the tool is delivered.
The entire Live Performance Notifications project team is very excited about the tool we are developing. We believe that the delivery of this tool will simplify and improve the process of notifying societies when our members perform in their territories. We're going to leverage Musical Works (MWI) data to create user-friendly set lists and allow users to modify and re-use existing set lists as well as creating an index of musical venues (which has the potential to act as a trigger for licensing leads). Our enthusiasm for the tool has definitely helped us overcome the challenges of geography and competing commitments.
The Live Performance Notifications tool is scheduled for delivery in the June 2014 release of CIS-Net 4.8.
Alice Meisel, BMI and Christopher McKenzie, SOCAN
Live Performance Notifications Project Leaders
---
«
Back to Home