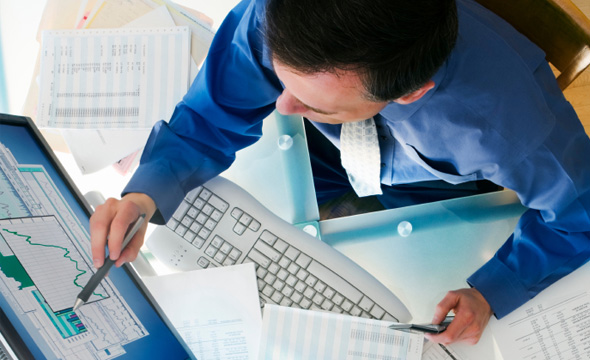 FastTrack Development Teams are currently working hard on a major release to be delivered this summer with, among others, major enhancements to the performances of the 'CIS-Net powered by FastTrack' interface (also known as 'User Interface Enhancements, Phase 1' project or, worse but shorter, 'CIS-UI-01'). Major enhancement does not necessarily mean it will make your life more complicated, as this has been designed to improve CIS-Net performances and facilitate business efficiency.
But let's get straight to the point: Here are the main features of the June 4.6 release:
Skip one mouse click: Work Details now directly available from the results page through a magnifying glass icon. We will of course, in addition to the magnifying glass icon, maintain the existing "+" functionality on the Works Results page for viewing the additional work titles, as well as the work title hyperlink functionality for accessing the full details page.
Facilitate your searches in CIS-Net with the new search facility allowing you to apply your search criteria to all existing search fields (title, Performer, IP Name etc.). Just like you do in Google! You will indeed be able to use the current search capabilities as a next step to filter and refine your initial search. In the results view the matched words contained in the search request will be highlighted as this is done when viewing the results of a Google-like search. Last but not least you will be able to choose among the current search facility (standard search) and this new quick and user-friendly search facility.
Navigation among the numerous results pages will be made much easier: as most of you were requesting this feature at the occasion of our on-line survey, you will be able to use alpha page option from the results page. On the top of the results page a 0-9 A-Z link will be provided in order for you to directly focus on what you expect in terms of results.
Pending on your society's administration policy, the results page will display information corresponding to your job's description and user profile: this feature has been developed to reduce the size of the results page and to avoid you scrolling among pages of un-necessary information.
In addition to these main features a lot of other enhancements will be available this summer. Among others: harmonization of the back buttons, enhancements to AVI statistics, enhancements to MWI and MWI Matching.
All the necessary details should be made available with the documentation set we aim to deliver in May, once the User Acceptance Testing and societies' Business Implementation Plan is completed. Your society's liaison will receive the appropriate Business Release Notes and User Manuals, especially MWI User Manual, which will be fully updated and made available under the 'User Guide' tab in CIS-Net.
We are very excited about the delivery of this new version of CIS-Net and we look forward to hearing about your experience with this new interface, with the hope it will better satisfy your needs in terms of business efficiency and speed.
Annick Duflos, Information & Communications Director
---
«
Back to Home