2015-09-14
Creators Corner
Songwriters Expect to Have Equal Representation in Any Project that is Built on their Livehood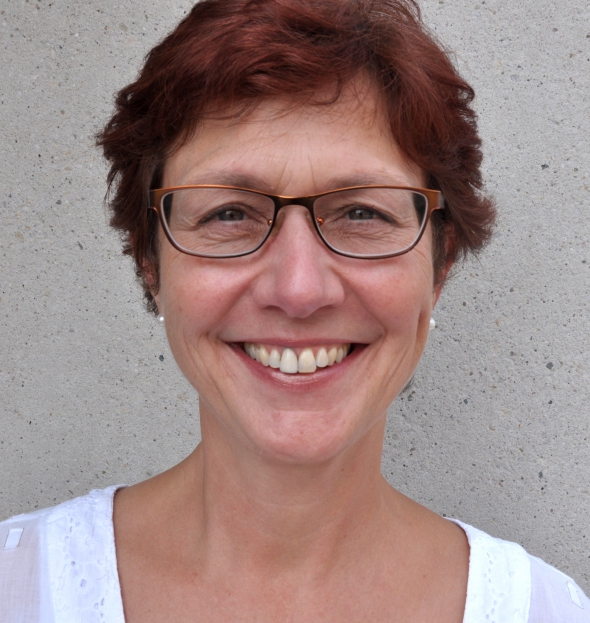 Following our Board vision on 2020 strategy we have also invited representatives of Songwriters to actively participate in our activities and meetings. Since last January Isabel Crack has been heavily involved in the activities of the Cross-Industry Steering Committee and of the Rights-Holders Access project team. This was the occasion for us to meet her and to get her ideas and her feedback from what recently happened together with her expectations for the next future in terms of cooperation between FastTrack and representatives of Songwriters' organizations.
FT - As representative of Songwriters what is your role within the 'Rights-Holders Access to CIS-Net' project? What's cooking right now?
IC - I currently serve on two Committees as the alternate MCNA Creator Representative: the Cross-Industry Steering Committee and the CIS-Net for Rights-Holder Access project team. I attend these meetings on behalf of the Music Creators North America whose organizations include the Songwriters Association of Canada, the Songwriters Guild of America (& its Foundation), the Screen Composers Guild of Canada, La Société Professionnelle des Auteurs et des Compositeurs du Québec, and the Society of Composers and Lyricists. I have been most actively involved as part of the Rights-Holders Access project team, on a weekly schedule, tasked with identifying the information/data needed to achieve appropriate access to all rights-holders through a multi-territory portal. Although identification of the data may seem straightforward and simple (i.e. work, publishers and writers), authority to view each and every work and all the details attached to it must be reviewed. Access to each of these views is dependent on the accessor's interest and must be interpreted correctly to the technical team before coding can begin.
FT - You positively answered to our invitation to join the joint CISAC/FastTrack Cross-Industry Steering Committee where representatives of Songwriters' organizations have a seat. Concretely speaking, can you explain to our readers how the Project Team and the Steering Committee interact in terms of organization? Do you think this is the good and transparent platform to openly discuss and quickly move forward on Music Industry projects?
IC - As a newcomer to the process and as an alternate representative, it is clear to me that communication is of utmost importance during development. Goals and methods of achievement must be very clearly defined by the Project Committee and then clearly communicated to the Steering Committee. The Rights-Holders project team was charged with the goal of drafting a Statement of Work that could be easily understood by all oversight Committees as well as serve as a starting point for the development team. One of the key strengths in this development process is that the Project teams have representation from all groups: Publishers, Collective management organizations (CMOs), technical programmers AND creators. Also the team meets regularly and often "Quick Win" and long-term solutions can be defined. These solutions then move for discussion and approval through the hierarchical chain via this Statement of work. Another key strength is that at each level, there is room for further discussion and changes. Identifying specific achievable goals such as the Single Work Multi Territory Dashboard allow parties to centre their focus on achievable results or the "Quick Win" approach.
FT - What are your expectations, as Songwriters' Organization?
IC - Songwriters expect to have equal representation in any project that is built on their livelihood as they have a vested interest in the development/improvements of any system whose purpose is to disseminate their work and facilitate its remuneration. The CIS-Net projects are an opportunity to provide an authoritative resource for societies, publishers and songwriters with good clean data of worldwide works.
FT - Nobody's perfect… would you like to make some suggestions to improve our efficiency in terms of organization, even in terms of project organization?
IC - Hmmm…tough question! The system of committees and governance structure has been a work in progress so it is difficult to comment at this time. However, I will remark that communication can sometimes be a little confusing. Currently there are several methods being used to disseminate documents to the different committees. It would be nice to have a more consistent delivery mechanism, for instance, the "FastTools"[1] documentation repository. I think it would be great if newcomers could be given an individual tutorial on the use of this tool: with a good primer on how to use the system, new representatives could easily brief themselves.
FT - The first step of the Rights-Holders access to 'CIS-Net powered FastTrack' should be available in 2016. To what extent will this change Songwriters' life? Which immediate and/or indirect benefits would you foresee?
IC - Although Creator access has been discussed and partially analyzed at the project team meetings and in the statement of work, this access has not been budgeted for the first release. As a result it is hard to say how it will change the "Songwriter's life". We hope for more accurate distributions, fewer orphans, more efficient payouts but in this particular round the new or better information will only be made available as a result of publisher and CMO input. Hopefully the immediate cross reference of data will enable a quicker and better resolution of conflicts and allow for more licensing opportunities based on accessibility to territorial licensing information.
On a personal note, it has been great being part of a project where everyone involved is working together to create this global solution. I am also a fan of developing a solution built on the strengths of an existing system while allowing participating organizations time to adapt to the new functionality and access. All facets of planning include stopgap measures while legal issues are addressed by individual organizations. The Music Creators North America has been working on a global initiative that follows a similar approach where participants can "opt-in" to the process. Our initiative has been supported publicly by CIAM, ECSA, ALCAM and PACSA. Please visit our website to see how creators are working together globally at fairtrademusic.info.
Isabel Crack, Managing Director of the Songwriters Association of Canada
Isabel Crack has had a diverse career in the music business. Originally a musical theatre performer, Isabel's career shifted full-time to the administrative side of the business when she began expecting her first child. She worked as General Manager of Operations at the Canadian Recording Industry Association. As part of her responsibilities, Isabel acted as assessor and manager of the in-house database system developing and expanding it to accommodate new licensing as well as new label/performer royalty income made available with the introduction of neighbouring rights in Canada. The system included the matching and payout of extensive log sampling from various sources to calculate and distribute payouts to all major and independent labels globally. She acted as Co-Chair of the Neighbouring Rights Distribution Committee (Re:Sound) in its early stages and helped to write the first Distribution Policies aligning all other societies (ACTRA, SOPROQ, ArtistI, AFM) in the process.
Isabel was then hired to work on the neighbouring rights distribution system at ACTRA RACS. Not only were the details of payouts complex calculations as they included every individual background performer according to their level of contribution, the history of payments included tracking those made by sister societies in order to identify and resolve conflicts on a multinational level.
Having worked both with the labels and the performers' organizations, Isabel welcomed the opportunity to include creators on her resume. The S.A.C. has an extremely hardworking, proactive Board taking on the challenges facing creators on a global level and Isabel is proud to be working alongside.
[1] Note FT: FastTools is, among others, the FastTrack communications tool used by project teams to share information and documentation on projects.
---
«
Back to Home