2015-06-16
FastTrack Days
Fruitful Breakout Sessions on 'Quick Wins' in Barcelona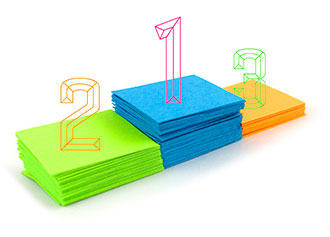 Last March in Berlin our Board recommended to start with the development and the implementation of the so-called following 'Quick Wins':
ISWC dissemination to the Publishers based on the analysis of pilot's results, building recommendations and planning the way of its implementation;
Publisher Access to CIS-Net starting with an update of the existing specification, meaning confirmation by the project team, revision and discussion about the existing model with the aim of meeting users' expectations;
Multi-Territory Multi-Right Support with the analysis and verification of the existing scope in order to agree on the Quick Win module (Multi-Territory Dashboard) and the delivery of a Proof of Concept.
These three projects have been subject to extensive discussions with the extended group of Business and Technical Liaisons during 3 dedicated breakout sessions at the occasion of our Barcelona FastTrack Days May 4th and 5th, with the idea to mobilize all the interested stakeholders.
Let me invite you to jog with me – in the sprint burn-down report - to keep track on the Quick Wins progress…
ISWC Dissemination to Publishers
The Business Leaders presented an analysis of the results of the successful pilot to the participants who confirmed the need to implement an automated bulk resolution service for ISWCs based on strict matching criteria. This helpful and user-friendly service will be implemented among the Publishers and it could be extended to societies in the future. The participants also requested to investigate on existing process flows in order to increase the number of ISWCs returned to the Publishers.
Publishers Access to 'CIS-Net powered by FastTrack'
The Project Team was confirmed with representatives of Songwriters, Publishers and CMOs. The kick-off meeting took place one week after Barcelona and, since Barcelona, conference calls are held on a weekly basis. The Project Team is currently working on the foundation of the project, defining and validating its scope together with the project organization, responsibilities, timeline and financial impact. In parallel specific meetings took place with the representatives of Publishers in order to agree on the opt-in/opt-out model based on 'I will show you mine if you show me yours' principle.
Multi-Territory Multi-Right (MTMR) Support
From this extensive project, initially planned for 3 years, a quick win module was proposed by MTMR Business Leaders in Barcelone allowing the creation of a single work multi-territory 'Dashboard' by using the already existing CIS-Net data model. This dashboard will provide user-friendly views of multi-territorial musical works. We have planned to build the compound view by using already existing links and data. Lastly some of our existing tools would also be re-used to identify possible discrepancies. Since Barcelone a business questionnaire has been circulated among the wide community of business experts. The results of this questionnaire will help the project team to clearly define the scope and to identify the main features of this project to better stick to societies' needs.
Since Barcelone Business Project Teams are having weekly conference calls to keep momentum going and to quickly move forward with the business and technical developments of these 3 Quick Wins. In terms of timeline we expect to move forward rather quickly, as we aim at delivering these three tools by the end of this year together with the next major release of CIS-Net, just after our next 'FastTrack Days'
Hanna Mazur, Project Management Officer
---
«
Back to Home