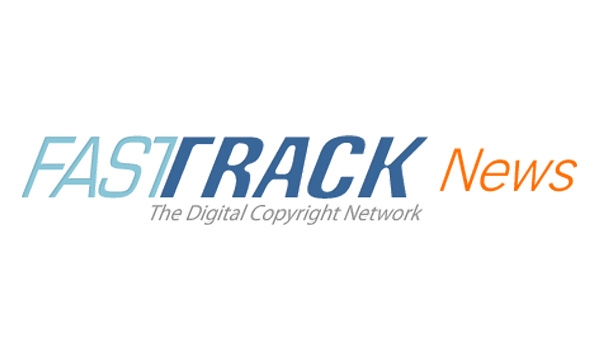 Good Things About the CIS-Net AVI at PRS for Music (United Kingdom)
Since the CIS-Net AVI went live in July 2008, it has delivered significant benefits to PRS for Music both as a user and as a supplier. It has improved the quality of our distributions by providing cue sheets in a timely manner, so much so that cue sheets can be delivered to us two hours after request. It has reduced costs both in the preparation and ad-ministration of cue sheets.
With the advent of the CIS-Net AVI, the AV Index is updated every month with the result that the data is more up to date. It has enabled us to automate cue sheet supply both as a responder and a receiver. We have found that it has made the AVR format more rel-evant and useable.
The CIS-Net AVI has brought other positive benefits including:
• A system that is easy to use and intuitive.
• Because of the automated processes introduced at PRS for Music, our staff can now concentrate on non-cue sheet related tasks. This in turn has brought business benefits, including reduction of operation costs, improvement in response times, etc.
• We find that we are now receiving cue sheet requests from societies who in the past were reluctant to use the AV Index.
Another Society Requests Cue Sheets from PRS for Music
The Requests from the CIS-Net AVI system are sent to our CIS-Net File Transfer Protocol (FTP) area and an email is sent to a dedicated mailbox, so that we know a re-quest has been made. This is all done by the online application.
An in-house automated process will select the files at 5 p.m. each day and place them into an area where our distribution system can process the requests overnight. The following morning, the cue sheets in the AVR format are sent via FTP to CIS-Net powered by FastTrack. This is also an automated process. The files are then ready for CIS-Net to process and send the cue sheets to the requesting society.
We Request Cue Sheets from Another Society
We make our requests within the CIS-Net AVI application for cue sheets from another supplier society. We receive an email (goes to the requestors mailbox) to confirm the request has been made (package ID, etc.). These requests then go to the relevant societies to be processed. For those societies that can provide AVR files, these files are sent to our FTP location by CIS-Net powered by FastTrack.
An automated process will select these files at 5 p.m. each day and place them into an area where our distribution system can process them overnight, which results in the cue sheet information being added to our system within a day of receipt.
Tim Carmichael
PRS for Music
Business Benefits Within IMRO (Ireland)
The implementation of the replicated AVI within our new system as described below has been a long process, but the benefits have been experienced immediately on go-live. Re-quest/response automation sees significant reduction in manual involvement by our users and major cost-savings, particularly in the areas of data entry and manual processing. Same-day or next-day turnaround of cue sheets for the majority of requests has enabled some tight internal deadlines to be met, otherwise not achievable, which has positive implications for our work processes. IMRO users have found the Request Tracking Facility and the associated reports informative and user-friendly, helping greatly in our tracking of requests and forecasting of expected responses.
How We Implemented the CIS-Net AVI Automated Process
Our Distribution department's key project recently has been the design and implementation of a new distribution system. It has focused on automating processes where possible, giving greater control to our Business Users. Central to the design is the integration of the CIS Tools, including AV Index replication. A key success has been the effective and efficient use of CIS-Net AVI powered by FastTrack in the business-to-business process.
Currently, IMRO uses CIS-Net AVI as Requester only, in fully automated mode, having integrated the AV Index into our proprietary system. The Request Tracking Facility (RTF) and Statistics reports are utilized via the CIS-Net AVI powered by FastTrack User Interface. Cue sheet requesting and matching of responses forms part of our Product Match¬ing process. Performance information from TV/Cinema is matched against our products data, including AV Index entries and previously returned Audio-Visual Response (AVR) files. The system matches on title information, linking the product performance to the cue sheet if a match is found. If a cue sheet is not found, but the item matches to an AV Index record, this record is flagged for request.
The AVR job, running at regular intervals, picks up any products with a "Requested" status. The details are retrieved along with the details of the society holding the data. An Audio-Visual Request (AIR) file is prepared by this job daily, provided that requests have been made that day, and uploaded to the CIS-Net AVI File Transfer Protocol (FTP) site for transmission. The product status is updated to "Request Sent." The single AIR file contains multiple society requests, which the CIS-Net AVI hub separates out into individual society requests and forwards to the relevant societies.
In addition, the AVR job checks for any new incoming Audio-Visual Response Files (AVR) to previous requests on the FTP site using a simple Microsoft BizTalk application. This is scheduled to run every ten minutes to enable prompt processing. The incoming files are loaded into our database, referencing the data from the associated AVI entry and updating the requested products.
We now look forward to continued benefits with the ongoing success of CIS-Net AVI.
Tara Bolger
Distribution Manager
Irish Music Rights Organisation (IMRO)

The Possible Future of CIS-Net AVI
Next year, the Cue Sheet details project should begin. It will, of course, be designed in respect to the existing achievements and with the new business needs expressed by the community of business users for the second phase of the project. Respecting our customers• assets and their requirements is a key element, but the main challenge lies ahead. Having the cue sheet accessible online brings many opportunities but also could change existing business processes if not carefully planned. Our main goal should be respecting and supplementing the requirements of the first phase and determining how this can be harmonized with the proposed solutions of the second phase without jeopardizing existing tools and our past investments.
Sylvain Masson
CIS-Net AVI Project Leader
---
«
Back to Home