2016-03-22
FastTrack Days
"FastTrack Days": New Orientations and Options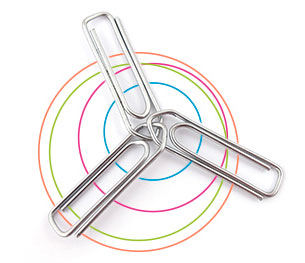 As approved by our Executive Committee during its February 2016 conference call a new organization of CISAC and FastTrack Meetings has been proposed. This rationalization process results from the need to optimize the CMOs' staff travel expenses and their time.
Society/Publisher Forum
The last Society/Publisher Forum organized by CISAC took place in New York 17th and 18th of February 2016. Due to a very short notice period no FastTrack meetings were organized but Michel Allain, our Director General, participated in the Forum to inform Publishers and Collective Management Organizations (CMOs) on the progress made on Cross-Industry Projects. The next Society/Publisher Forums are going to take place in December 2016 and then in spring 2017 (March/April). They will also be opened to Publishers and CMOs. During one day devoted to the Society/Publisher Forum and one day to the Cross-Industry Forum the participants will be able to get informed on projects status, discuss and take decisions concerning the Cross-Industry Projects. We are therefore considering organizing a Cross-Industry project update, breakout sessions and a face-to-face Cross-Industry Steering Committee meeting on the occasion of the next Society/Publisher Forums.
CISAC ISC and BTC meetings
This new rationalization process responds also to CMOs' need to have a specific time for them in order to discuss technical and business details of their activities. Coming across their request, the next CISAC ISC and BTC meetings will only host a Business Technical Committee (BTC), an Information Systems Committee (ISC) and CISAC Experts Groups. FastTrack will take advantage from the presence of most of the Business Liaisons to invite the whole group. The April Lisbon CISAC meetings (12th-14th, 2016) will include FastTrack activities on Thursday afternoon. This will be the occasion for Business Liaisons to discuss and make alignments concerning the delivery of the June CIS-Net release. The meeting will consist of a plenary followed by workshops on CIS-Net/CSI. The CISAC ISC and BTC meetings in spring 2017 (late April or May) will have a similar organization and program taking into consideration the feedback from Lisbon meetings.
"FastTrack Days"
Our "FastTrack Days" will only take place once a year at fall, most probably in October. They will include Business Liaisons and Technical Liaisons meetings and Breakout sessions followed by an Executive Committee meeting. This event will assemble Business Liaisons, Technical Liaisons, Executive Committee, representatives of Publishers and Creators. The main objective of the "FastTrack Days" in October 2016 and 2017 will be to provide information on Projects and to give place to an Executive Committee meeting dedicated to budget and to the preparation of the year-end Board of Directors. Discussions and alignments concerning the delivery of the next CIS-Net release will also be on the agenda. In order to have a follow up on the Cross-Industry Projects the FastTrack days we will organize a face-to-face Cross-Industry Steering Committee, a Joint Project Lead and a Project Teams meeting.
The locations and the exact dates of all the future CISAC/FastTrack meetings have not been specified yet and they will be provided in due time.
We hope that with this reorganization consisting of participating actively in Society/Publisher Forums by organizing FastTrack meetings, by reducing the frequency of "FastTrack Days" to one event per year and by offering FastTrack events reserved only to Business Technical Committee, Information Systems Committee and Expert Groups during CISAC Forums our goal that is optimizing CMO's travel expenses and time will be achieved.
Hanna Mazur and Michel Allain, FastTrack Management
---
«
Back to Home