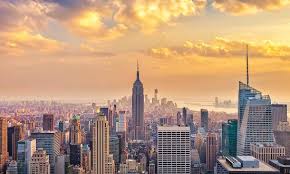 After Its 2020 Strategy Taskforce meeting on Monday in the upper floors of BMI's office at World Trade Centre, our Board of Directors met nearby Central Park at ASCAP's premises, as ASCAP was celebrating its 100th birthday.
The first major topic of the agenda was to provide the Board with an update on ongoing evolutions of the Global Repertoire Database (GRD) project and on the consequences of such an evolving project for FastTrack. One of the main consequences is a complete review of current FastTrack organization and of the 2014 budget, as we already know the workload would be reduced by roughly 3000 man/days per year. Hopefully, the FastTrack organization is agile and able to take on new challenges as they are presented!
The so-called MTMR (Multi-Territory Multi-Right) project was also part of the discussions. The MTMR solution will extend CIS-Net Musical Works information (MWI) with additional dimensions of rights types (management of fragmentation of rights and share based licensing), territories, groups of repertoires (mandates), and over defined periods of time. It should prepare the ground for GRD in so far that it provides a compliance of CIS-Net nodes with GRD data requirements. Once again the Board confirmed the urgent need for such a solution, whatever is happening with the GRD.
The principle of the creation of a new development team, hosted by BMI, was confirmed, but may have become less urgent since less effort and resources are requested in the current framework of the GRD.
Of course all the outcomes of the 2020 Strategy taskforce were presented and discussed, and most of the main directions and options provided by the taskforce were validated (for more details, please also read our article on 2020 Strategy).
The Board invited Brazil's UBC (União Brasileira de Compositores) to become a shareholder to increase the company's geographical and cultural diversity. UBC will be the first shareholder member from South America, and the first to represent Brazilian repertoire: in New York UBC was unanimously confirmed as new FastTrack shareholder. Now UBC has become our 13th Shareholder some paper work needs to be completed so UBC is fully registered within French Administration, which will happen in June. Upon recommendations of the Board we will also take the opportunity of this new membership to update and simplify our current Articles of Association, which have not been updated since 2007.
Last but not least, as we have begun implementation of the 2014 Communications Plan, we took the opportunity of the New York Board to show progress made on newly designed web site and on social networking. It was also recognized FastTrack needs to develop its communications strategy towards new audiences such as creators and publishers. FastTrack web site that will serve as the frame of reference from which this new audience will be able to understand the "bigger picture" of what FastTrack really is. To reach this new audience and to provide FastTrack Management with some guidance for its communications and media campaign societies' senior communications experts will be invited to provide their help to the FastTrack team until the end of 2014 (see article on Communications Taskforce)
Next Step: London Board meeting in June where we will discuss about 2015-2018 Projects Roadmap among others. Please stay tuned!

Michel Allain, Director General
---
«
Back to Home