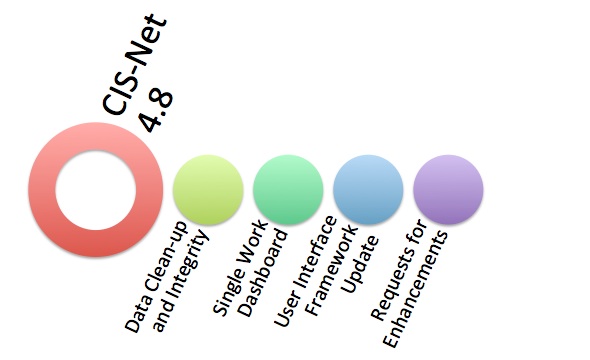 We're convinced we're achieving something great with this new release of "CIS-Net powered by FastTrack": the gate to the future from which every user will benefit a lot.
Firstly, it will contain an updated "User Interface Framework", in other words a more up-to-date and user-friendly CIS-Net interface. This new interface is refined with the help of FastTrack Business Liaisons, supported by the development team. The idea is to avoid costs linked to additional users training and to proceed step-by-step. Once fully refined, the prototype will be submitted to the wider CISAC community of CIS-Net users to get their necessary feedback. This project is led under the auspices of the CISAC ISC (Information Services Committee), gathering the finest CISAC business experts.
Let's also mention that the Documentation Clean-up and Integrity (DCI) application will be integrated in this new interface. The DCI is definitely one of our key applications. The aim of this tool is to flag inconsistencies in works documentation and to track the possible data discrepancies. Then, based on the analysis of each node, it's providing the detailed report on all the discovered disparities in an attractive and user-friendly format.
The major new application of this release is the so-called "Single Work Dashboard". Moving to the production phase with this project will be the crowning achievement of the efforts of its whole project team. This additional view will revolutionize the multi-territory representation of the musical works. The comparison between the many different versions of works has never been made so easy and intuitive! CIS-Net users will be able to choose among the various options to view a set of works based on their own selection of criteria such as Creators, Original Publishers and sub-publishers.
Last but not least, a package of "Requests for Enhancements" proposed by our key-users will be subject to further developments. The full list of these enhancements will be provided together with the business release notes published before the delivery of the release in June 2016.
Well... Be ready for a gust of new technology!
Hanna Mazur, Project Management Officer
---
«
Back to Home