2011-12-12
Budget
Back from Miami: News in Brief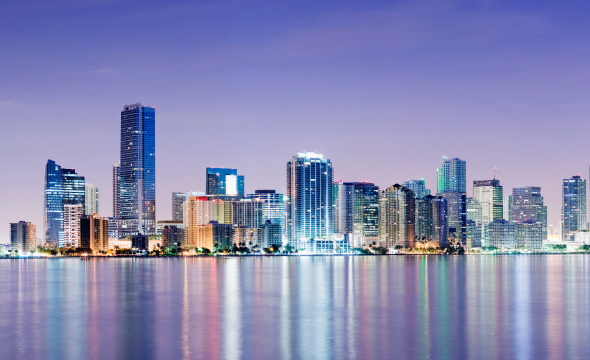 For the second time, CISAC and FastTrack jointly organized their semi-annual meetings, which took place in Miami during the last week of, September 2011.
The extended1 CIS-Net Business and Technical Liaisons groups opened the sessions on Monday and worked in parallel all day to discuss their ongoing business and technical topics and to move forward with the existing projects and tools.
Business Liaisons focused on the following topics:
• Further actions to be under taken following the business gap analysis;
• Recommendations related to the results of the on-line user survey on usability;
• Follow-up on societies' value initiatives;
• Review of CIS-Net business rules.
This meeting also marked the official launch of the User Interface and Ergonomics project, Phase 1, lead by SACEM' Frédéric Rampelberg. Lastly, Business Liaisons elected SABAM's Katrien Tielemans to chair the Request for Enhancements sub-com-mittee, and unanimously re-elected SACEM's Louis Diringer to a new two-year term as Chairman of the Business Liaisons group, which was approved by the CSB/ FT Management Board in Miami.
Technical Liaisons, chaired by FastTrack's Didier Roy, focused their meeting on projects status reports, such as:
• Delivery of CSI version 3.5.3;
• New schedule and scope of Documentation Clean -Up and Integrity project;
• Presentation of main features of Service Oriented Architecture, Phase 2, delivered with CIS-Net version 4.3;
• AV Index Integration and re-engineering.
Technical Liaisons also dedicated part of their meeting to the 66 action items defined by the Technical Gap Analysis taskforce and to the FastTrack test environment.
Both groups then jointly met on Thursday morning to address and resolve questions raised by each group in their Monday meetings.
The Forum took place on Thursday afternoon, during which BMI's Alice Meisel and SOCAN's Christopher McKenzie revealed the detailed results of the on-line survey and informed the participants about the next steps and further actions recommended by the on-line survey taskforce submitted for the Board's approval.
As previously noted, we are still considering extending the scope of the Forum in order to provide society representatives with better opportunities to pro-actively provide their feedback or to give more time for their questions to business experts. We encourage societies to get in touch with FastTrack office if they have specific requests concerning the current format and scope of the Forum.
All slides and reporting related to FastTrack meetings held at the Miami CIS-Net sessions are available to all CIS-Net Business and Technical Liaisons in FastTools (http://fasttools.fasttrackdcn.net) Repository.
We will do our best to make the next joint sessions in Seville as fruitful, exciting and friendly as those held in Miami!
Annick Duflos
FastTrack Information & Communication Director
1 CIS-Net Business Liaisons : 1 business expert from each Musical Society with a seat on the CSB/FT MB + Chair of CIS-Net Steering Committee or another repre¬sentative appointed by the Steering Committee.
CIS-Net Technical Liaisons : 1 expert technician from each society with a node on CIS-Net or a society in the process to become a node on CIS-Net + FastTrack Head of Development + Project Managers
---
«
Back to Home