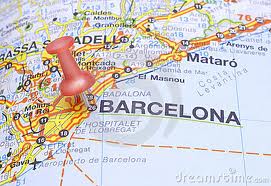 On December 10, 2013 the FastTrack Board of Directors had its year-end meeting in Madrid. In addition to traditional topics such as ongoing projects, 2014 budget and current legal topics, there was a significant focus on the Global Repertoire Database (GRD) and the new FastTrack orientation and strategy for the future, which became the heart of the discussions.
To execute our GRD strategy, FastTrack will have to deliver more than 6,000 man-days of development within the next two years. That will require a major adaptation of our current organization. The Board therefore decided to revisit the organization of our development teams, and to change the division of responsibilities among the societies doing development, with the objective of creating a new development team.
Following Darwin's ideas we know that « It is not the strongest of the species that survives, nor the most intelligent, but rather the one most adaptable to change », that is why FastTrack will also need to adapt its communications and its strategy to the current industry environment. The Board approved our new Communications Plan, and the very first visible consequence of this plan will be a renewed web site available from first quarter of 2014.
Our Board also decided to consider FastTrack's future overall strategy in order to define FastTrack's renewed vision for its very near future. A kick-off meeting of the so-called 'Strategy Taskforce' should take place very soon, in January or February 2014. We of course will keep you updated continually about the results of this high-level executive brainstorming!
Winds of change have been blowing in Madrid, and will become reality in 2014.
Michel Allain, Director General
---
«
Back to Home